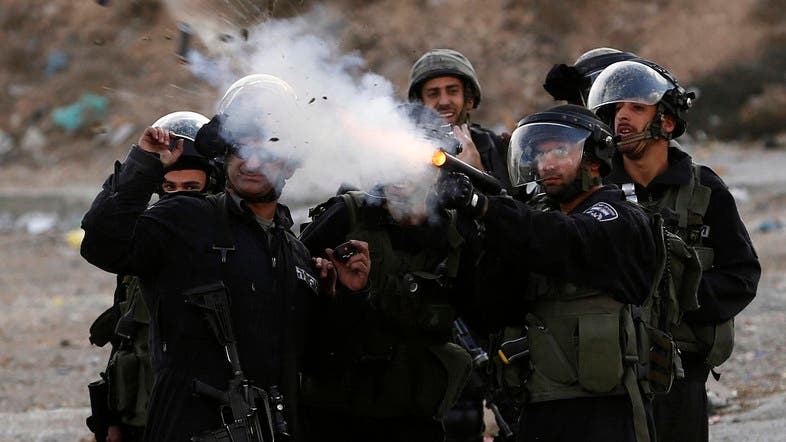 A Palestinian woman died after inhaling tear gas fired by the Israeli army to disperse protesters near Bethlehem. (File photo: Reuters)AFP, BethlehemTuesday, 15 April 2014Text size AAA
A Palestinian woman died in hospital after inhaling tear gas used by the Israeli army to disperse protesters near the West Bank city of Bethlehem, a medical official said Tuesday.
But the military denied tear gas was the cause of death.
Late on Monday the army « fired tear gas near the home of the woman, who was suffering from health problems, » the medical official told AFP.
The woman, in her 40s, « died after arriving at hospital, » the official said.
The incident took place at Ayda refugee camp northwest of Bethlehem, where Palestinians regularly clash with Israeli soldiers.
« The death was not linked to the use of riot dispersal means by the army, including tear gas, » an army spokeswoman said, confirming the clashes but giving no further details.
In a similar incident in January, an 85-year-old Palestinian man died in his own home after breathing in tear gas fired by Israeli security forces near the occupied West Bank city of Nablus.
On Monday, an Israeli civilian was killed in a shooting near the southern West Bank city of Hebron, the army said, as the seven-day Jewish Passover holiday began.